Laura in 1996, as a yearling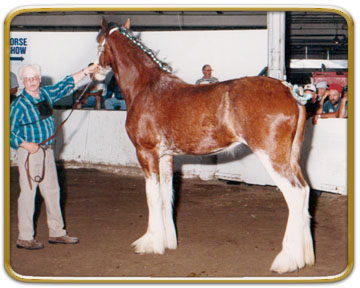 Laura in 1995, at his arrival from Scotland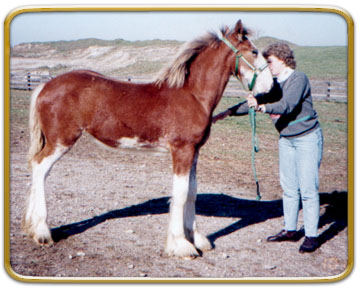 Hillmoor Laura is one of the best proven broodmare of 2000's. Here is her progeny :

- Thistle Ridge Argyll Y.2. Kate (born 2000), Supreme Champlion foal at the U.S. National Clydesdales Show
- Thistle Ridge Lady Chalice (born 2001), Supreme Champion foal at the Toronto Winter Fair.
- Thistle Ridge Belle Angel (born 2003), now owned by Kenneth McKintosh, Ontario.
- Freedom Avery Power Stroke (born 2005), now owned by Gerald & Ryan Thomas, Ontario
- Freedom Majestic Molly (born 2006), owned by Charles & Philippe Desharnais, Quebec
- Bred to Freedom Royal Majestic for a January 2007 foal.